Welcome to ArcataPet.Net.
This is ArcataPet.Net, the personal page for Don Bradner. If you are looking for our pet supply business, please use one of these links. The Pet Supplies link will take you to the ArcataPet.Com home page, and the other links will go directly to the appropriate section.
Pet Supplies | Dog Supplies | Cat Supplies | Ferret Supplies
Bird Supplies | Fish Supplies | Small Pet Supplies | Reptile Supplies

Things you will find here at ArcataPet.Net include:


Software

Free Software including ImgViewer/32, WWPlus32, WWSaver32, and BirdData.



Source Code. Visual Basic samples including custom dialogs and full screen saver template.


Other sites and pages hosted here include:
Don & Joy's motorhome travelogue

Speed Bumps Bob Giddings' adventures


My Army Years Reminisces about my time in Iran and Ethiopia.



DatastormUsers.com a website for users of mobile satellite internet (now closed permanently).


BBirdMaps.com for Blue Bird Coach owners.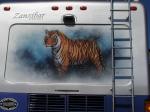 Safari Murals. Hundreds of murals photographed on the backs of Safari Motorhomes.


Photos
Lots of photos of birds, cats, dogs, our pet shop, etc., mostly taken before we semi-retired and began our travels.


---
Comments? Send mail to donb@arcatapet.net
Snail Mail: Arcata Pet, 600 F Street, Arcata, CA 95521-6301 USA
---
Webspace provided by and ©Copyright 1994-2022 by Don Bradner, All Rights Reserved.